​RESIDENTIAL VALUE MEETS ADDED VALUE.

​The CAMPUS VIVA brand stands for all services relating to the purchase, rental and management of student flats.
We design our properties ourselves, are suppliers and ultimately also operators.
We are thus your holistic contact partners for a complete, successful real estate concept.​
​
Investor
WITH US, YOU ARE INVESTING IN A SUSTAINABLE PROPERTY.

​Student apartments from CAMPUS VIVA stand for real value with plenty of advantages: a good location, a high rental demand, high-quality architecture and a sustainable concept – we offer all of this to buyers under the CAMPUS VIVA brand that is established across Germany.
​
​​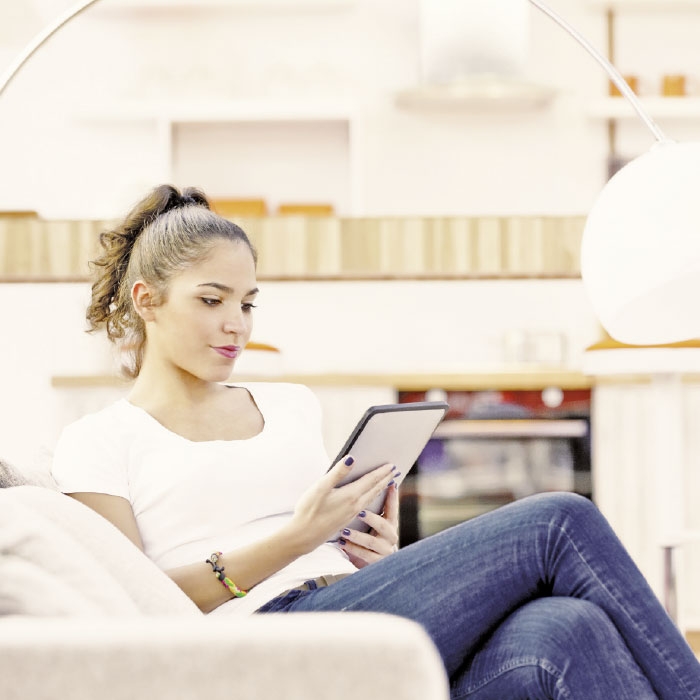 Renter
WITH US, YOU WILL FIND THE FLAT YOU ARE LOOKING FOR.

​Do you want to live and study in your own apartment? Preferably a fully furnished flat with the ability to move in immediately? Preferably a fully furnished flat with the ability to move in immediately? Then get in touch with us. We have your desired apartment with all the benefits of the CAMPUS VIVA brand.
​​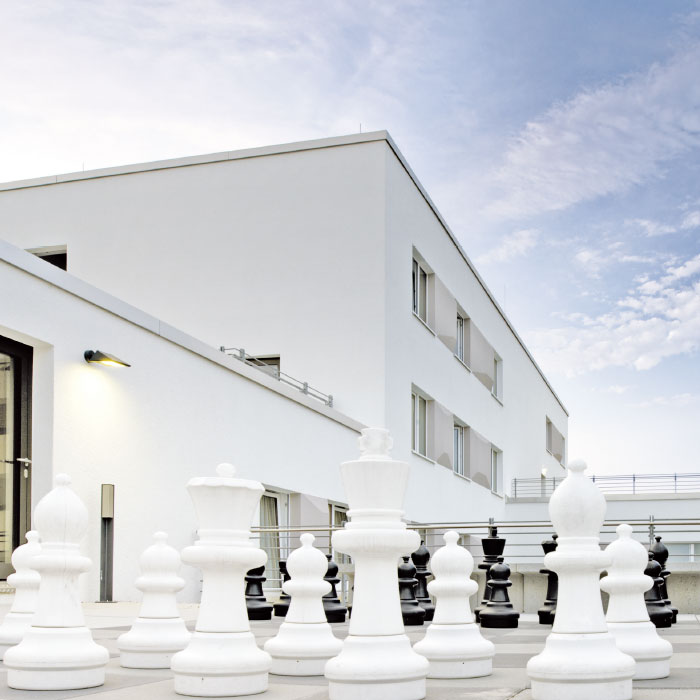 Landlord
INVEST EASILY WITH OUR ALL-INCLUSIVE CAREFREE PACKAGE

​Have you purchased a valuable property in one of our buildings and are looking forward to the rental yield - namely without having to worry about it all the time? We take care of it: with full service, including rental and administration under the brand CAMPUS VIVA.
​


​​VIVA – LIVE!

BECOME A MEMBER OF THE CAMPUS VIVA COMMUNITY

​Find a student flat in just the right location with the best ambience. Get to living and studying now.
Meet other residents and like-minded people in the stylish common areas right at the front door:
The CAMPUS VIVA brand stands for all of this.
And it also stands for long-lasting quality, solid real value and profitable property ownership.​
​​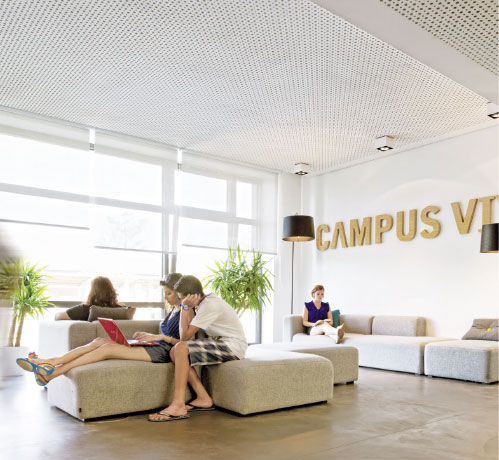 Common areas
MAKE IT NICE.

A place to learn together, meeting points to chill together - and spaces to cook and celebrate: The common areas in the CAMPUS VIVA buildings, including workout zones and washing centres, are communicative and promote friendly interaction.
Flat outfitting
MAKE IT COMFORTABLE.

​​Every CAMPUS VIVA flat has a trendy furniture, an elegant bathroom and a modern kitchenette. They also have multimedia connections and many good ideas, such as multi-functional furnishing elements. ​




Your advantages
MORE BENEFITS. MORE CHARM.
MORE JOY OF LIFE.
Students want to live in
a hip and versatile location.
CAMPUS VIVA offers this in
​trendy neighbourhoods.
Students prefer to take care of
their everyday life on the side.
The very good infrastructure of
the CAMPUS VIVA buildings
​help to achieve this.
Students aim high – CAMPUS VIVA helps
them here too:
The buildings in Berlin and Heidelberg
have stunning rooftop terraces
​– with captivating views or for playing basketball!
Students value style and
tasteful details –
​the interior design of CAMPUS VIVA
​meets this demand.